Better drilling everywhere in the world
Choose us when you want high-quality and customer-oriented drilling service.
Arctic Drilling Company offers a broad assortment of certified exploration drilling services for geological surveys, guaranteeing reliable and high-quality core samples even in extreme conditions. We use environmentally friendly rubber tracks in our drilling rigs, as they place much less burden on nature than traditional metal tracks, thanks to the low surface pressure. Our drilling rigs also have the widest drilling angle on the market, for work both on the surface and underground.
ADC's drilling services include diamond drilling, RC drilling, Base of Till -sampling (BOT), core orientation, and deviation measurement. At ADC, we always implement the jobs in accordance with the customer's needs and timetable, which is made possible by trained personnel and modern, efficient drilling rigs.
Read more about our services in the 'Services' section.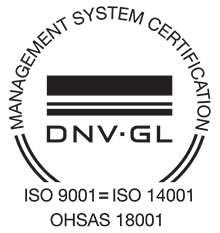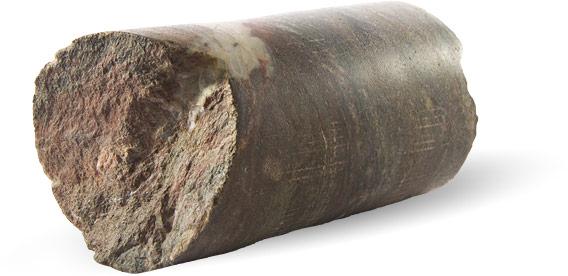 Diamond drilling
ADC carries out surface and underground diamond drilling, using drilling rigs, which apply modern technology developed by the experience we have acquired from our own drilling contracting. We deliver top-quality samples to the customer regardless of the surrounding conditions. In surface drilling, our customers benefit from our rig's environment-friendliness and easy maneuverability, even in the most extreme conditions. Underground, our personnel work with next-generation drilling rigs, which clearly save time during transport and positioning and increase occupational safety. 
Deviation measurement
The deviation measurement of a drilling hole provides clear understanding of where the beginning and end of the drilling lie. With deep holes, the measurements are repeated at agreed-upon intervals so that direction of the hole can be controlled and steered to right target for example with Devi drilling. ADC uses the best measurement devices on the market, to ensure that the customer receives the most accurate information possible on the status of the hole.
BOT – Base of Till
For soil sampling, we offer a rig with significantly better performance, occupational safety and work conditions than traditional rigs. Designed and built by ADC, the BOT rig has been created to move over the terrain quickly and agile with minimum impact on nature.
RC drilling
RC drilling – reverse circulation drilling – provides detailed information from the bedrock quickly and cost-effectively. RC drilling produces dry crushed rock chips with desired interval, as large compressed air dries the rock ahead of the advancing drill bit. ADC uses only new RC rigs with automated rod handling to ensure high quality samples, safety at work and interrupted work flow. This type of drilling employs a technology wherein the drill grinds the drilling sample and lifts it through the drilling rod to sample bags. With RC drilling, a rock sample can be obtained from a specific layer without mixing it with materials from other layers.
Core orientation
With core orientation, one can obtain precise information on the position of rock samples. Core orientation enables better analysis of the bedrock, since the sample can be linked to the right place and orientation.
Arctic Drilling Company provides environmentally friendly, safe, cost-efficient, and versatile drilling service in even the most extreme of conditions. The company's certification (to ISO 9001, ISO 14001, and OHSAS 18001 standards) ensures that the customer receives the service agreed upon, with high quality.
Compared to the competition, we have a very extensive service offering with which we can meet the customer's every need. Arctic Drilling Company has always had a customer-oriented approach to service provision, and we always strive to develop in the direction our customers show.
Our drilling rigs are unique with respect to power, ease of use, occupational safety, and environment-friendliness. Working with these rigs guarantees the uninterrupted provision of high-quality core samples to the customer.
ADC is committed to continuous development, which is manifested also in the staff training. We keep our drillers up to date with new ways of working and the customer's requirements, as they are the most important link when it comes to producing the service to our customers.